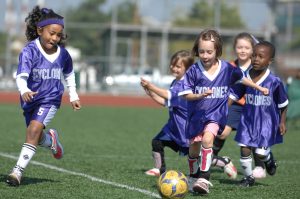 COQUITLAM – The Christy Clark government's lax approach to awarding community gaming grants is just another example of its mismanagement, says Official Opposition spokesperson for sport, Selina Robinson.
"It was bad enough that this government significantly cut gaming grants from 2008 levels, seriously impacting the organizations that rely on the funding," said Robinson. "Now we learn that the this government also mismanaged the program as a whole."
B.C.'s Auditor General Carol Bellringer released a report Wednesday on the Community Gaming Grants program that highlighted a number of problems with the way the grants were distributed, including a lack of guidelines and accountability.
"The auditor general's report found that the program is not overseen properly, full stop," Robinson said. "The result was that hundreds of community organizations waited weeks past the deadline to find out if they got the grants they desperately rely on. As of today, 20 are still waiting, showing this government still hasn't fixed their mess.
"And to make things worse, we found out today that this government hasn't even reviewed the program in five years.
"Hopefully stressful delays and confusion can be avoided in the future thanks to the recommendations made by the auditor general."